Here in the Loire Valley, mushrooms are grown in dark and humid caves.  I would ride my Juiced bike to the caves for several days to see the beautiful mushrooms.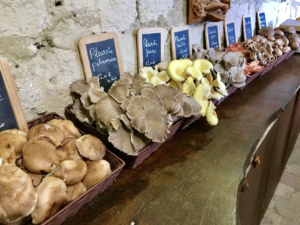 Over millions of years, there has been limestone buried under the ocean. As the ocean receded, people began to carve out the light yellow limestone and use it to build their homes, chateaus, and community buildings. This left big hollow caves just waiting to be used.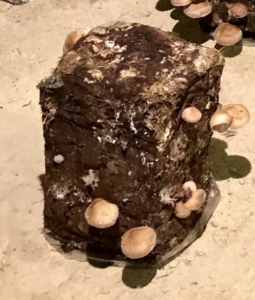 Ninety percent of what you need to grow mushrooms is horse dung and straw. It was not hard to bring in the straw, and there was plenty of horse dung as there was a prominent French Cavalry in the nearby city of Saumur.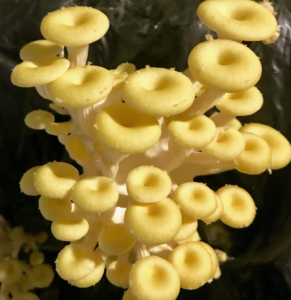 Mushroom farmers have moved into the caves and have made a flourishing business of growing mushrooms. This is one of the top three growth areas for mushrooms in France.  It was amazing to see all the colors of mushrooms they grow in these caves.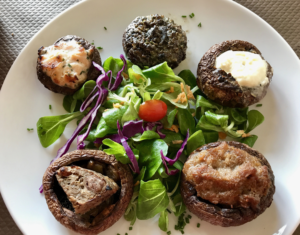 Not only could you have a tour of the caves, but there was also a mushroom restaurant I went to and had a delicious mushroom lunch.  They even created a dessert out of ice cream that looked like mushrooms.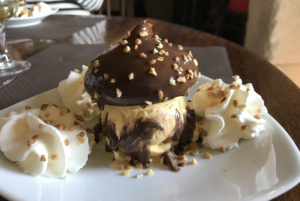 Don't miss this educational opportunity to visit the mushroom caves in France  and learn about all the beautiful mushrooms they grow.