I just returned from a trip across the country and met some people from Florida. They said to me Utah is the most beautiful state.  From the high mountains to the desert and onto the red rocks, it is spectacular. If you're looking for nature, Utah has everything. I've prepared a travel guide with ideas from Salt Lake City, Utah, that are three hours away, half a day trips, and extended trips. It will also give you statewide tourism partners who can lead you to the awesome things in their area. Here are just a few pictures to whet your appetite to explore Utah.
3 hours and under from Salt Lake City, Utah
Pick up lunch at Millcreek Senior Center, drive up Millcreek Canyon, stop at the first picnic area, find a table by the stream, and have lunch.
Visit the Farmers Market in downtown Salt Lake or Murray Park. Be sure to take time to talk to the vendors. Try the ethnic food.
Drive-up Parley's Canyon and take the East Canyon turn off. Go North and go over the mountain and down Emigration Canyon.
Go to a outdoor movie at Utah Drive in Movies
Go to the library downtown. Check the website for an event calendar.
Go to a theater in Salt Lake to a program.
Go to the Spokane
Summer Concerts in Brigham Young Park
Christmas time go to Grand American Hotel to see Gingerbread House
Christmas time visit Festival of Trees.
Visit Hogle Zoo and at Christmas time go and see the lights.
Go to Mass at the Cathedral of the Madeline.
Go to the Utah Symphony downtown or in the Mountains during the Summer
Watch for special events at the Leonardo Museum.
Drive up to East Canyon and then go over Emigration canyon and down into this is This is the Place monument.
Go to Tea Time at Grand America. Great to do with grandchildren.
Go out to the Olympic Oval and walk around the track.
Drive out to the Saltier Pavilions and see the Great Salt Lake.
Go to German Christmas Market at This is the Place Heritage Park.
Visit the biggest Costco in the world.
Go to the New Granite Library and see what they have in the Creative Space section of the library.
Half-Day Trips
Late July or early August: Drive up Little Cottonwood Canyon and see the wild flowers.
Go to Brighton and take a picnic and walk around Silver Lake.
Take the Heber Creeper to Vivian Park and back to Heber.
There are several rodeos in a nearby town, such as Morgan. Go to a rodeo and enjoy an evening of fun.
April: Go to the Capitol and walk around to see the cherry blossoms. The trees were a gift to Utah from Japan. They are the same kind of cherry tree the circle the US Capital.
October: I like a drive-up Millcreek Canyon, where I think the leaves are the best in Utah. I love the variety and the way that you are so close to the stream and leaves.
Go downtown and visit the Genealogy Library.
Just north of the Genealogy Library is the Pioneer Museum. Stop in for a visit.
Drive to Park City and have lunch at one of the fancy resorts. See a list of lunch places in Park City.
It can be fun to walk up and down the main street when you are in Park City.
Experience Sundance Under the Stars at the full moon.
Do a scenic lift rides – Sundance Mountain Resort
Heber Valley Railroad has several theme rides
Go to October Fest at Snow Bird and enjoy the according music and tram rides.
Day Trips
Drive to Golden Spike Monument and then see the Spiral Jetty
Drive up Little Cottonwood Canyon and take the Snow Bird Tram to the top and have lunch or take your lunch.
Drive to Heber or Park City and have lunch and then drive over Guardsman Pass into Brighton and then down to Salt Lake City. From Park City, it is a paved road. From Heber, it is a gravel road but in good condition.
Drive to the Salt Flats and watch speed trials. https://www.visitutah.com/articles/bonneville-salt-flats-planning-guide
Drive to Delta to see the migration of Snow Geese in February.
Drive to Logan and up to Logan Canyon. At the top of the pass, as you go into Bear Lake, look for a gas station on the right and stop and have a heavenly raspberry milkshake.
Take a lunch and go to This Is the Place Heritage Park. A train will take you around the park. Stop at each destination and speak to the representatives.
Go to the San Rafael Swell and see the Little Grand Canyon. I also like going down into Buckhorn Canyon. Call Owen Olsen 435-749-0239 to find if you can stop and see 8 restored cabins that he has moved to Cleveland, Utah, and assembled.
Go to the West Desert to see wild horses and a Pony Express station. For more detail, check with Tooele Travel Council.
Go to Antelope Island and look for buffalo.
Go to see the sunset on the Great Salt Lake.
Drive to Brigham City and go west to the Bird Refuge.
Drive to Cascade Springs and enjoy a lovely walk around the springs.
Drive to Kamas and take the Mirror Lake highway to Mirror Lake. Stop and enjoy. Then drive to Evanston and come home on the freeway through Coalville.
Winter Trip: Go to the Hardware Ranch and watch the feeding of the Elk. They have sleds you can ride to see the beautiful animals even more closely.
When the fall fruit is ripe, drive to Brigham City and then drive along Fruit Way where all the stands are.
Drive to Logan and stop at Heritage Park. Check out Cox Honey, Gossner Cheese, and Utah State Dairy, where you can get an excellent Aggie ice cream cone.
Go on a hot air balloon by going to the web: Hot air ballooning in Utah
Look for Wonderstone Quarry out near Tooele and go out and collect rocks.
Visit Timpanogos Cave
Visit Fantasy Canyon Utah out by Vernal.
Spring go the Thanksgiving Point and see the Tulip Festival.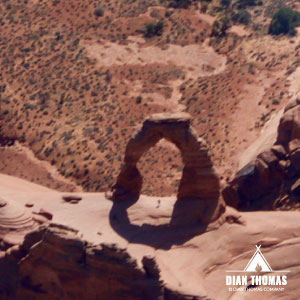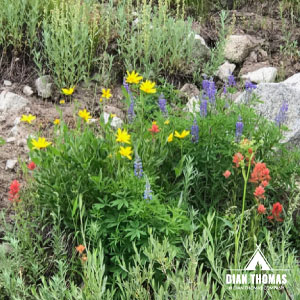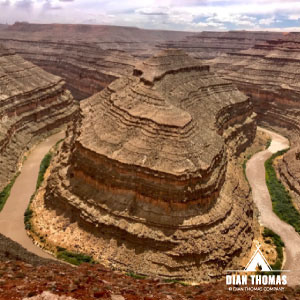 Extend trips
Visit a National Park. Utah has 5!
Arches
Canyonlands: Sign up for a Jeep trip that will take you into the Needles area. You will go past Newspaper Rock. Plan on a very bumpy ride.
Bryce Canyon
Zions
Capital Reef
Go to Moab and drive up highway 128 along the Colorado River.
Go to Bluff, Utah, and visit the Bluff Fort. An excellent place to stay is Bluff Dwellings Resort. Be sure to see Mexican Hat and the Goose Neck State Park while there. It is also a little over an hour's drive down to Monument Valley. Look for John Wayne's cabin and also a movie museum by Goulding's Lodge. You may even want to stay in a Navaho Hogan. Look under Airbnb.
Go to Wellington and then up to Nine Mile Canyon to see several petroglyphs.
Near Moab, take the Las Sal Mountain Loop Road by the Colorado River and up through Castle Valley. Along the route, expect views of the towering mountain and pristine canyon.
Bike Riding Trails
Ride along the Jordan River. I go to 4800 South and then go south on the trail.
Legacy Park Bike trail
Murdock Canal bike ride from Thanksgiving Point to Orem
Park City has many paved bike trails. It is also the beginning of the Historic Union Pacific Rail Trail that goes up the canyon to Coalville and out to Echo Dam.
Park at the bottom of Provo Canyon and ride up past Bridal Veil Falls.
There is also a trail that goes out to Utah Lake.
The Logan area is a great place to ride.
Statewide Tourism Partners
Utah Office of Tourism
300 N. State St., Council Hall, Salt Lake City, 84114, (801) 538-1900, (800) 200- 1160, www.visitutah.com
Facebook: www.facebook.com/utahofficeoftourism
Twitter: @VisitUtah
Bureau of Land Management
440 W. 200 South, Suite 500, Salt Lake City, 84101, (801) 539-4001, www.blm.gov/office/utah-state-office Ski Utah
2749 E Parleys Way, Suite 310, Salt Lake City, 84109, (801) 534-1779, www.skiutah.com
U.S. Forest Service
324 25th St., Ogden, 84401, (801) 625-5306, www.fs.usda.gov
Utah Hotel & Lodging Association
PO Box 1028, Kaysville, 84037, (801) 725-2879, www.uhla.org
Utah Restaurant Association
5645 South Waterbury Way, #D-203, Salt Lake City, 84121, (801) 322-0123
https://utahrestaurantassociation.org
Utah State Parks & Recreation
1594 W. North Temple, #116, Salt Lake City, 84116, (801) 538-7220, stateparks.utah.gov
Utah Tourism Industry Association
PO Box 6, Monticello, 84535, info@utahtourism.org, utahtourism.org
Northern Utah
Bear Lake Convention & Visitors Bureau (Rich County)
69 N. Paradise Parkway, Bldg A, Garden City, 84028, (435) 946-2197, (800) 448-2327
www.bearlake.org
Box Elder County Tourism
1 South Main St., Brigham City, 84302, (435) 734-3315, (877) 390-2326, www.boxelder.org
Cache Valley Visitors Bureau (Cache County)
199 N. Main St., Logan, 84321, (435) 755-1890, (800) 882-4433, www.explorelogan.com
Davis County Tourism & Events
61 S. Main Street, Room 304, Farmington, 84025, (801) 451-3237, www.playindavis.com
Duchesne County Chamber of Commerce
50 E. 200 S., Roosevelt, 84066, (435) 722-4598, www.uintabasin.org
Flaming Gorge Chamber of Commerce (Daggett County)
PO Box 219, Manila, 84046, (435) 784-3218 x135, www.flaminggorgecountry.com
Heber Valley Tourism
475 N. Main St., Heber, 84032, (435) 654-3666, (866) 994-3237, www.gohebervalley.com
Jensen Welcome Center
Junction of US 40 & SR 149, Jensen, UT 84035, (435) 789-4002
Morgan County Tourism (Morgan County)
Morgan, 84050, (801) 829-3461, contact, www.morgantourism.com
Ogden/Weber Convention & Visitors Bureau | Visit Ogden (Weber County)
2411 Kiesel Avenue #401, Ogden, 84401, (801) 778-6250, (866) 867-8824
www.visitogden.com
Park City Chamber of Commerce | Convention & Visitors Bureau (Summit County)
1850 Sidewinder Drive #320, Park City, 84060, (800) 453.1360, www.visitparkcity.com
Council Hall Welcome Center
Historic Council Hall, Capitol Hill, 300 N. State Street, Salt Lake City, 84114, (801) 538-1398
Uintah County Travel & Tourism
152 E. 100 N., Vernal, 84078, (800) 477-5558, www.dinoland.com
Utah Valley, Explore (Utah County)
220 W. Center St., Suite 100, Provo, 84601, (800) 222-8824, www.utahvalley.com
Visit Salt Lake (Salt Lake County)
90 S. West Temple, Salt Lake City, 84101, (801) 534-4900, (800) 541-4495
www.visitsaltlake.com
Visit Tooele County
Tooele, 84074, (435) 843-3150, https://visittooelecounty.com
Central Utah
Beaver County Travel Council
40 S. Main St., Beaver, 84713, (435) 438-5438, (866) 891-6655
Carbon County Office of Tourism
751 East 100 North, Suite 2600, Price, 84501, (435) 636-3701, www.castlecountry.com
Emery County Tourism Office
50 Main St., Castle Dale, 84513, (435) 381-3560, www.theswellutah.com
Juab County Travel Council
4 S. Main St., Nephi, 84648, (435) 623-5203, (800) 748-4361, www.juabtravel.com
Millard County Tourism
71 S. 200 W., Delta, 84624, (888) 463-8627, www.millardcounty.com
Sanpete County Travel Council
191 N. Main St., Manti, 84642, (435) 835-4321, www.sanpete.com
Sevier County Travel Council
250 N. Main St., Richfield, 84701, (435) 893-0400, www.sevierutah.net
Southern Utah
Beaver County Tourism Council
105 East Center, Beaver, 84713, (435) 438-6482, www.beaver.utah.gov, www.ramblersutah.com
Cedar City & Brian Head Tourism Bureau (Iron County)
581 N. Main St., Cedar City, 84721, (435) 586-5124, www.visitcedarcity.com
Garfield County Office of Tourism
55 S. Main St., Panguitch, 84759, (435) 676-1160, (800) 444-
6689, www.brycecanyoncountry.com
Greater Zion Convention & Tourism Office (Washington County)
20 N. Main Street #105, St. George, 84770 (435) 634-5747, www.greaterzion.com
Kane County Office of Tourism
78 S. 100 East, Kanab, 84741, (435) 644-5033, (800) 733-5263, www.visitsouthernutah.com
Moab Area Travel Council (Grand County)
25 E Center St, Moab, 84532, (435) 259-1370, (435) 259-8825, (800) 635-6622
www.discovermoab.com
Piute County Tourism
550 N. Main St., Junction, 84740, (435) 577-2949, (435) 577-2840 www.piutecounty.org
San Juan County Visitor Services: Utah's Canyon Country
117 S. Main St., PO Box 490, Monticello, 84535, (435) 587-3235 x5006, (800) 574-4386, www.utahscanyoncountry.com
St. George Welcome Center
Dixie Convention Center, 1835 Convention Center Drive, (435) 673-4542
Thompson Welcome Center
I-70, Westbound, 2 miles east of Thompson Springs, (435) 285-2234
Wayne County Travel Council: Capitol Reef Country
Junction Hwy. 12/24, Torrey, 84775, (435) 425-3365, (800) 858-7951, https://capitolreef.org
Statewide Tourism Partners
Utah Office of Tourism
300 N. State St., Council Hall, Salt Lake City, 84114, (801) 538-1900, (800) 200- 1160, www.visitutah.com
Facebook: www.facebook.com/utahofficeoftourism
Twitter: @VisitUtah
Bureau of Land Management
440 W. 200 South, Suite 500, Salt Lake City, 84101, (801) 539-4001, www.blm.gov/office/utah-state-office Ski Utah
2749 E Parleys Way, Suite 310, Salt Lake City, 84109, (801) 534-1779, www.skiutah.com
U.S. Forest Service
324 25th St., Ogden, 84401, (801) 625-5306, www.fs.usda.gov
Utah Hotel & Lodging Association
PO Box 1028, Kaysville, 84037, (801) 725-2879, www.uhla.org
Utah Restaurant Association
5645 South Waterbury Way, #D-203, Salt Lake City, 84121, (801) 322-0123
https://utahrestaurantassociation.org
Utah State Parks & Recreation
1594 W. North Temple, #116, Salt Lake City, 84116, (801) 538-7220, stateparks.utah.gov
Utah Tourism Industry Association
PO Box 6, Monticello, 84535, info@utahtourism.org, utahtourism.org
Northern Utah
Bear Lake Convention & Visitors Bureau (Rich County)
69 N. Paradise Parkway, Bldg A, Garden City, 84028, (435) 946-2197, (800) 448-2327
www.bearlake.org
Box Elder County Tourism
1 South Main St., Brigham City, 84302, (435) 734-3315, (877) 390-2326, www.boxelder.org
Cache Valley Visitors Bureau (Cache County)
199 N. Main St., Logan, 84321, (435) 755-1890, (800) 882-4433, www.explorelogan.com
Davis County Tourism & Events
61 S. Main Street, Room 304, Farmington, 84025, (801) 451-3237, www.playindavis.com
Duchesne County Chamber of Commerce
50 E. 200 S., Roosevelt, 84066, (435) 722-4598, www.uintabasin.org
Flaming Gorge Chamber of Commerce (Daggett County)
PO Box 219, Manila, 84046, (435) 784-3218 x135, www.flaminggorgecountry.com
Heber Valley Tourism
475 N. Main St., Heber, 84032, (435) 654-3666, (866) 994-3237, www.gohebervalley.com
Jensen Welcome Center
Junction of US 40 & SR 149, Jensen, UT 84035, (435) 789-4002
Morgan County Tourism (Morgan County)
Morgan, 84050, (801) 829-3461, contact, www.morgantourism.com
Ogden/Weber Convention & Visitors Bureau | Visit Ogden (Weber County)
2411 Kiesel Avenue #401, Ogden, 84401, (801) 778-6250, (866) 867-8824
www.visitogden.com
Park City Chamber of Commerce | Convention & Visitors Bureau (Summit County)
1850 Sidewinder Drive #320, Park City, 84060, (800) 453.1360, www.visitparkcity.com
Council Hall Welcome Center
Historic Council Hall, Capitol Hill, 300 N. State Street, Salt Lake City, 84114, (801) 538-1398
Uintah County Travel & Tourism
152 E. 100 N., Vernal, 84078, (800) 477-5558, www.dinoland.com
Utah Valley, Explore (Utah County)
220 W. Center St., Suite 100, Provo, 84601, (800) 222-8824, www.utahvalley.com
Visit Salt Lake (Salt Lake County)
90 S. West Temple, Salt Lake City, 84101, (801) 534-4900, (800) 541-4495
www.visitsaltlake.com
Visit Tooele County
Tooele, 84074, (435) 843-3150, https://visittooelecounty.com
Central Utah
Beaver County Travel Council
40 S. Main St., Beaver, 84713, (435) 438-5438, (866) 891-6655, www.beavercountytravel.com
Carbon County Office of Tourism
751 East 100 North, Suite 2600, Price, 84501, (435) 636-3701, www.castlecountry.com
Emery County Tourism Office
50 Main St., Castle Dale, 84513, (435) 381-3560, www.theswellutah.com
Juab County Travel Council
4 S. Main St., Nephi, 84648, (435) 623-5203, (800) 748-4361, www.juabtravel.com
Millard County Tourism
71 S. 200 W., Delta, 84624, (888) 463-8627, www.millardcounty.com
Sanpete County Travel Council
191 N. Main St., Manti, 84642, (435) 835-4321, www.sanpete.com
Sevier County Travel Council
250 N. Main St., Richfield, 84701, (435) 893-0400, www.sevierutah.net
Southern Utah
Beaver County Tourism Council
105 East Center, Beaver, 84713, (435) 438-6482, www.beaver.utah.gov, www.ramblersutah.com
Cedar City & Brian Head Tourism Bureau (Iron County)
581 N. Main St., Cedar City, 84721, (435) 586-5124, www.visitcedarcity.com
Garfield County Office of Tourism
55 S. Main St., Panguitch, 84759, (435) 676-1160, (800) 444-
6689, www.brycecanyoncountry.com
Greater Zion Convention & Tourism Office (Washington County)
20 N. Main Street #105, St. George, 84770 (435) 634-5747, www.greaterzion.com
Kane County Office of Tourism
78 S. 100 East, Kanab, 84741, (435) 644-5033, (800) 733-5263, www.visitsouthernutah.com
Moab Area Travel Council (Grand County)
25 E Center St, Moab, 84532, (435) 259-1370, (435) 259-8825, (800) 635-6622
www.discovermoab.com
Piute County Tourism
550 N. Main St., Junction, 84740, (435) 577-2949, (435) 577-2840 www.piutecounty.org
San Juan County Visitor Services: Utah's Canyon Country
117 S. Main St., PO Box 490, Monticello, 84535, (435) 587-3235 x5006, (800) 574-4386, www.utahscanyoncountry.com
St. George Welcome Center
Dixie Convention Center, 1835 Convention Center Drive, (435) 673-4542
Thompson Welcome Center
I-70, Westbound, 2 miles east of Thompson Springs, (435) 285-2234
Wayne County Travel Council: Capitol Reef Country
Junction Hwy. 12/24, Torrey, 84775, (435) 425-3365, (800) 858-7951, https://capitolreef.org