If you are like me, I am always looking for fun project to do with others. This week I have a couple of ideas that you can all make together and share with family and friends. Have fun creating.
Easter Egg Animals
Captivate your family with these delightful eggs!
Poster board (white, pink, and yellow)
1 sheet red construction paper
Scissors
Colored hard-cooked eggs or hollow eggs (see I Love You Eggs)
Glue
Black fine-tip permanent marker
Pink pom-poms or cotton balls (tail)
Enlarge the patterns to make 2" to 2-1/2" feet. Use white poster board for the bunny feet and yellow for the chick feet. Cut bunny ears from white poster board, inner ears from pink, the chick's beak from yellow, and the chick's crest from red construction paper. Glue the feet, ears, crest, and beak to the egg. Draw facial features with a fine-tip marker. Add a pom-pom or cotton-ball tail to the bunny.
Easter Necklace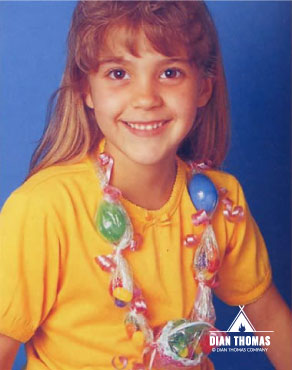 This edible necklace is fun for preschoolers to make.
Clear plastic wrap
Easter candies, small toys, tiny Easter baskets
Pastel ribbon
Cut a piece of plastic wrap the length you want your necklace to be, plus 4". Place items 1" from the far edge of the wrap at 2" intervals, leaving 2" free at each end. Fold the 1" edge of plastic over the items and then roll toward you until items are entirely wrapped. Tie off the ends and between each item with pastel ribbon. Tie pieces of ribbon to each end to complete the necklace.