With the gas price taking off the last few years, and fewer people traveling on a traditional vacation, there is a new word in our vocabulary. It is call a staycation. To tell you how new it is, when I type the word, it comes up as a misspelling. But for Americans it is becoming a new way to relax and enjoy the family.
To me, a staycation is a vacation that is within two hours of your home. A staycation can also be hooked to a business trip that you are taking. Simply, it occurs when you add a few days to a business trip and go on a vacation within two hours of the city that you are visiting. During August, I have also coined a new word for a mini vacation. I call a one-day trip a "daycation." So there you have the new way to relax and get away without spending much money.
The Blindfold
I first put this concept to practice when I was on the ABC "Home Show." I was a regular member of the show for six years, flying to Los Angeles every week to make weekly appearances on the show.
It was my job to come up with ideas, then pitch them to the producer and see if they were accepted. The idea that I want to share with you is one that I used on the show when gas prices took a leap in the 90's.
I pitched to my producer that they blindfold me on the show and have me point to a map of the United State. Once I pointed to a destination, I would find a family and plan a week vacation there. All of the activities would be within a two-hour drive of the family's home.
The day came and I was blindfolded, spun and sent toward a big map of the United States . My "pin the tail" on a vacation landed on Nashville Tennessee . The planning began as we made a list of the top 15 activities that someone could visit within two hours of Nashville.
We decided that one of the days would be spent on the lake where I would show them how to cook a chicken in their backpack. The other four days I worked with the family to select places they wanted to visit from the list that we had created.
One day was spent visiting the Parthenon that was built in Nashville and is a replica of the one in Greece .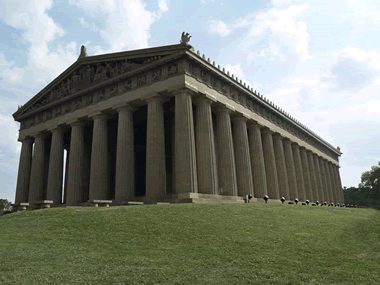 What fun we had as we went from day to day. The thing that I remember most was how hot it was at the lake and how incredible I found the Parthenon. We documented the vacation week and shared it on national TV.
You may not have a camera crew following you around, but you can sure have a great time on a Staycation. A staycation can even be more relaxing as you do not have to go though all the hassle of driving, making reservations, flying, along with packing and unpacking as you move though a regular vacation. The main thing you need to do is sit down, plan and set up the guidelines, just as if you were going to be going away from home for a vactions.
Prepare For Your Staycation
One of the main things that comes into play is how to turn off the regular world so that you can turn on the family fun.
Here are ten ideas you may want to consider as you prepare and set up for your staycations and daycations that you can have all year long.
Decide how phone calls will be handled. It is possible to unplug and phone and turn off the cell phones.
Food can be planned and prepared ahead of time.
You may want to use paper plates and toss-out containers so that there are minimal dishes to be washed. With all the money you are saving, you may want to eat some of the meals out if you budget allows.
Each member of the family could be responsible for one day. This could be a great learning experience for the whole family as they research out the place or event that you want to go and visit. Calls can be made to get details and research can be done on the Internet.
Put a budget of the amount of money you want to spend on each staycation or daycation.
Create a scrapbook. You may want to have the best artist in the family responsible for the picture taking and scrapbook or slide show.
Videos can be taken and made into video clips with all the new technology.
September and October are a great time to plan out the off time you will enjoy together during the year.
Since you are not going to be spending money on travel, you may want to go out to different restaurants each night. You could also experience different cuisines each night.
Perhaps you have a friend or neighbor in the community that is from a different country. Invite them in to share their experiences of their homeland with you.
A Couple Extra Days
Some of you may remember the experience that I had when I talked to a Chinese lady at the store during the Olympics. I asked her is she was from China . She said that she was from Beijing. I said, you must be so proud of your city and country. As the conversation progressed, she invited me and the friend that I was shopping with to her home for Chinese food. Since then I have invited her family to my home for a Dutch oven dinner. My friend, Barbara Dahl, who was with me and has been to China many times has invited the Jun Lu family and me to here home for a special Chinese celebration on September 14 which is the moon festival celebration.
When I first heard about a staycation, I decided that I would jump in and make the most of my time off in August. I stayed a few extra days in New York and rode my bike in Central Park and along the West Side Highway. I also made a trip with my friends to the Bronx Zoo which I had never visited in all the year that I have been going to New York.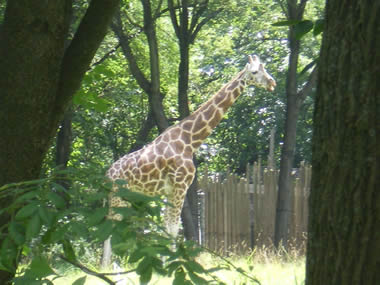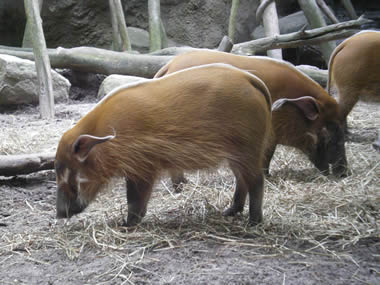 Daycation
When I returned to Utah, I invited a friend to go on a Daycation which took us into the mountains to see the wild flowers which were out of this world.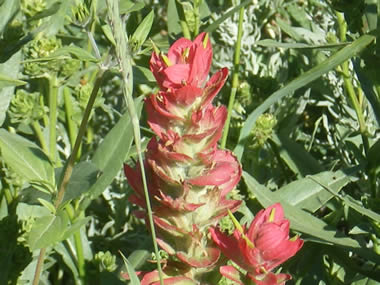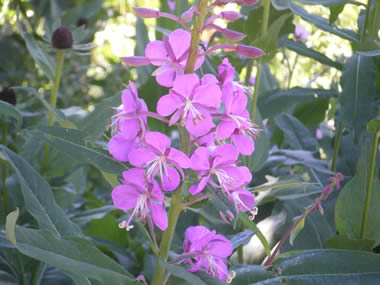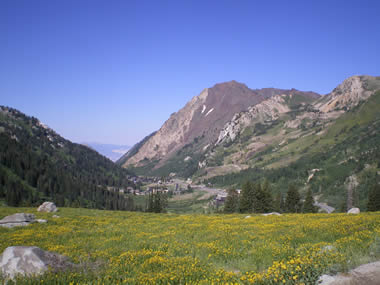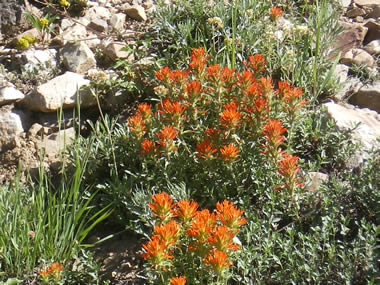 Then we pitched a tent at Redman Campgrounds. The family was invited to spend as much time as possible. For most of us, it was a 15-mile drive. We drove up each night and had dinner around a campfire.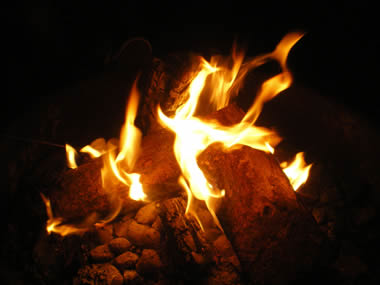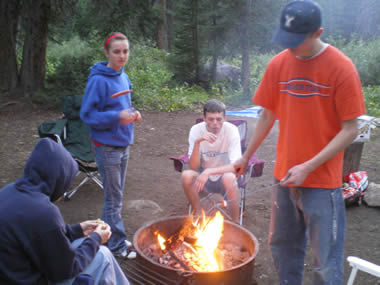 The last get-away this month came over Labor Day, when we all went up to the Brighton LDS Girls camp and spent the weekend.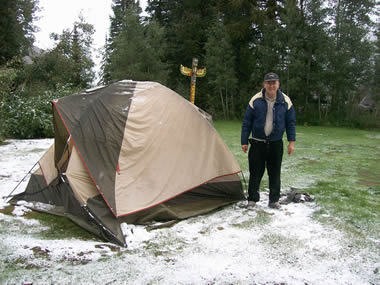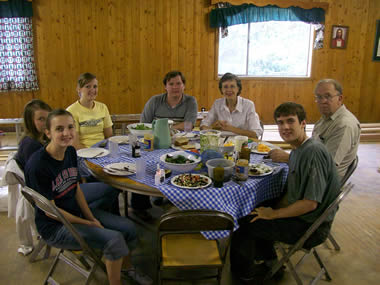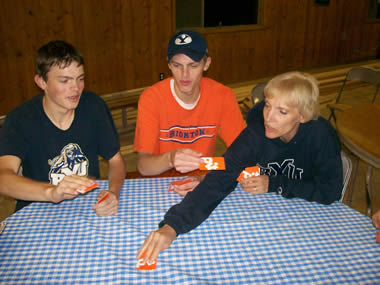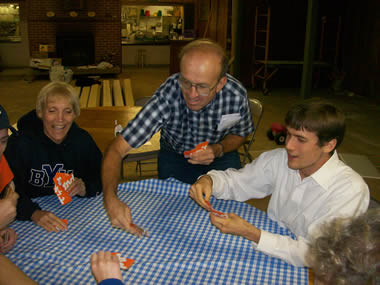 As the end of the month came and I reflected on all of my staycation and daycation experiences, I can honestly say that though the times were short, they were rich with the people I love and care about. I counted eight times that I took out to relax, enjoy and participate in activities with the friends and family I so love and enjoy. I spent more time with them this month because I took the time to plan so that it would happen.