In 2017, my good friend, Dale Majors, asked me if I wanted to take a bike ride in France with his family. Because I love biking, I instantly accepted his invitation.    About six months before the trip, we made serious plans.   Preparing to go on a bike trip was like going on a backpacking trip, as I would need to carry all my belongings on my bike. Tents, sleeping bags, and personal items were all aspects of the planning.
 We planned to fly to Paris, spend a week there, take a train to Nantes, and then begin riding across the Loire Valley. Recreational biking in Europe is a popular sport. People from all over the world visit France for biking vacations. Specially designed maps help you plan your trip. For example, the journey we embarked on is called the Euro Velo 6. It begins at the Atlantic Ocean and follows a path to the Black Sea, more than 1,000 miles away. When the route does not follow a designated path, it proceeds along small country roads.
 The average age of the adult attendees was 37. At age 72, I was very concerned about keeping up with the rest of the group. Dale and I decided that an electric bike would be the perfect vehicle for me to ride. Dale had recently purchased such a bike and was very impressed. He suggested that I buy it and take it on the trip. I quickly took him up on the offer. I promptly fell in love with my new bike. I rode it for a couple of weeks before we shipped it off to Paris to begin our exciting adventure.
 We shipped our bikes to Paris in April, then flew on June 7th for this new and exciting adventure.
Our Journey Begins: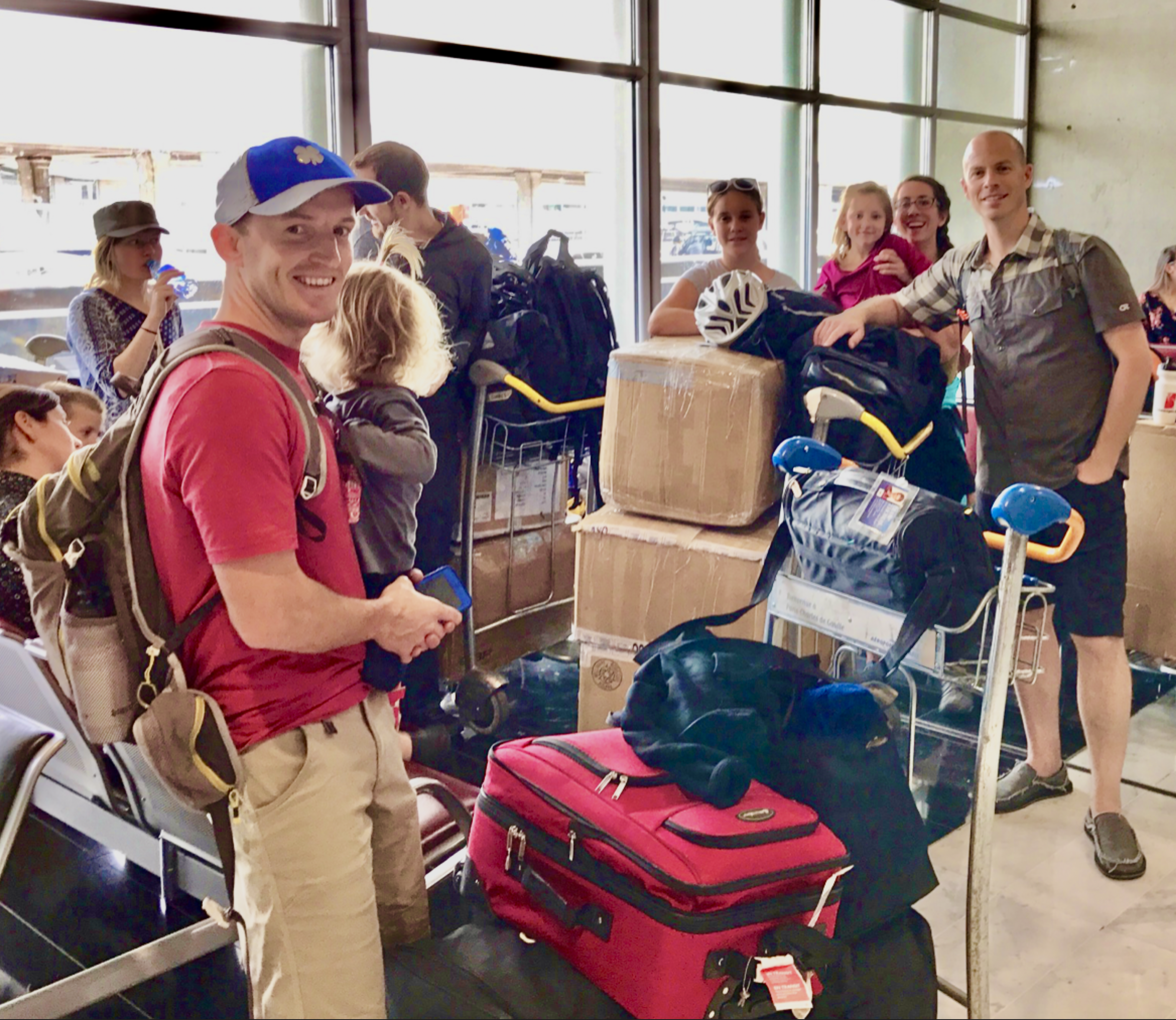 We took off from Salt Lake City and flew to Toronto where we boarded a plane to Paris.  The entire trip was about 19 hours from door to door. We arrived in Paris at 8:30 AM.  By the time we went through customs and got our luggage, it was 10:00.  Our group consisted of 19 people, which included 3 families and me.  We took a taxi to our campground.  Never did I dream there was a campground right in the middle of Paris.  Just after we arrive a big truck pulled up with all of our bikes that we had shipped six weeks before.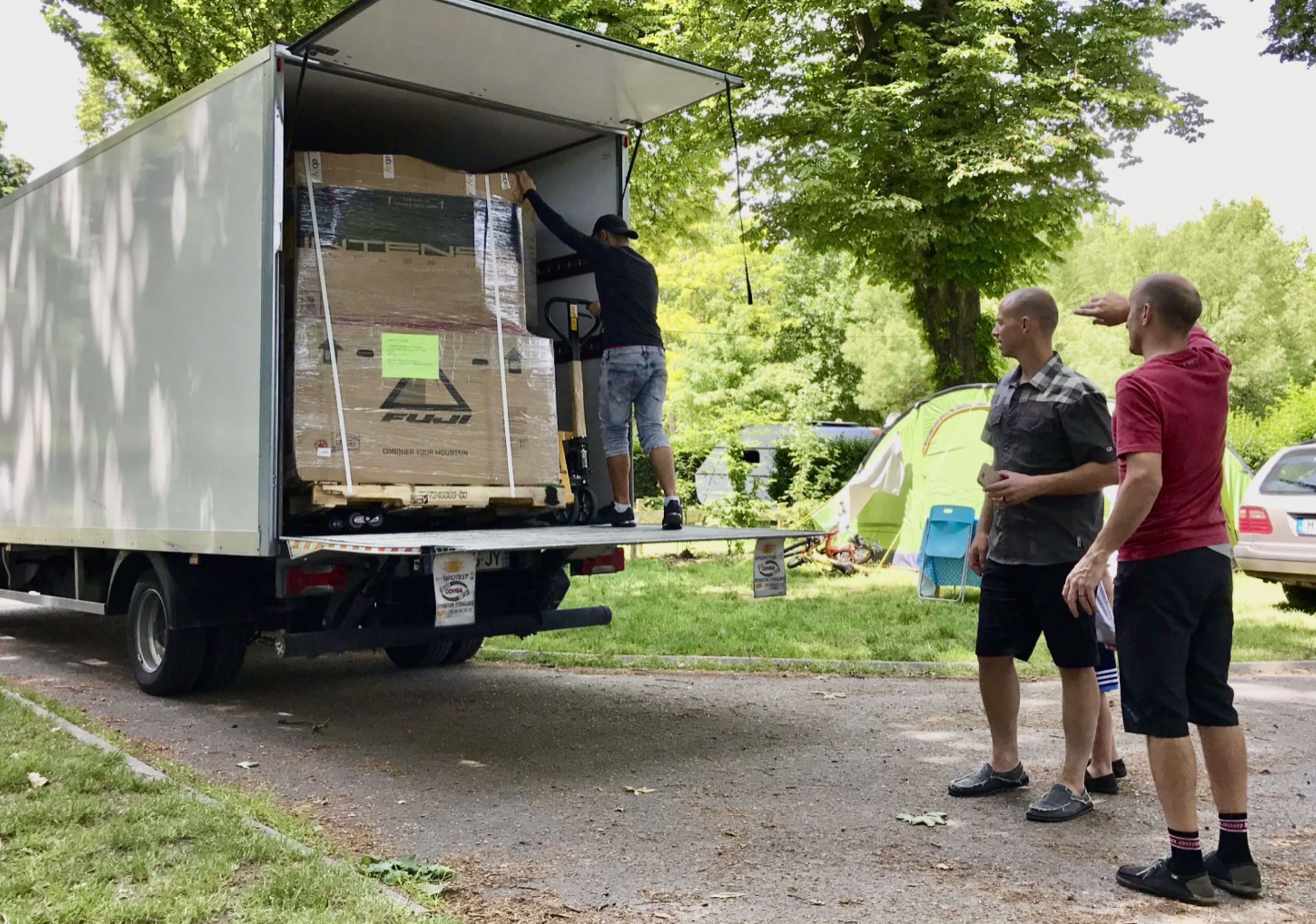 For the next five hours, we put bikes together and set up our campsite.  Our next adventure was riding into the heart of Paris to the arch de triumph.  I had to celebrate the fact that I had made it to this famous landmark.  There were 12 lanes of cars circling the monument.  Later on during the week, we rode our bikes all the way around the arch.
 Our dream that we had worked so hard for was finally here. Paris is a bike-friendly city.  There are often bike lanes and if there is not a bike lane you can ride in the bus lanes.  Paris truly was a city of lights.  I will never forget the thrill of riding our bikes through this magnificent city.
On day two, the group of 18 that I came with was off to see Paris.  It was still hard for me to believe that I was really riding through the streets of this famous city.  Dale, our leader, assured us that riding bikes in the big city was very common and that we would not have any problem as long as we were careful.  Yes, the cars seemed to go around our bikes and wait for us when we were not sure what we were doing.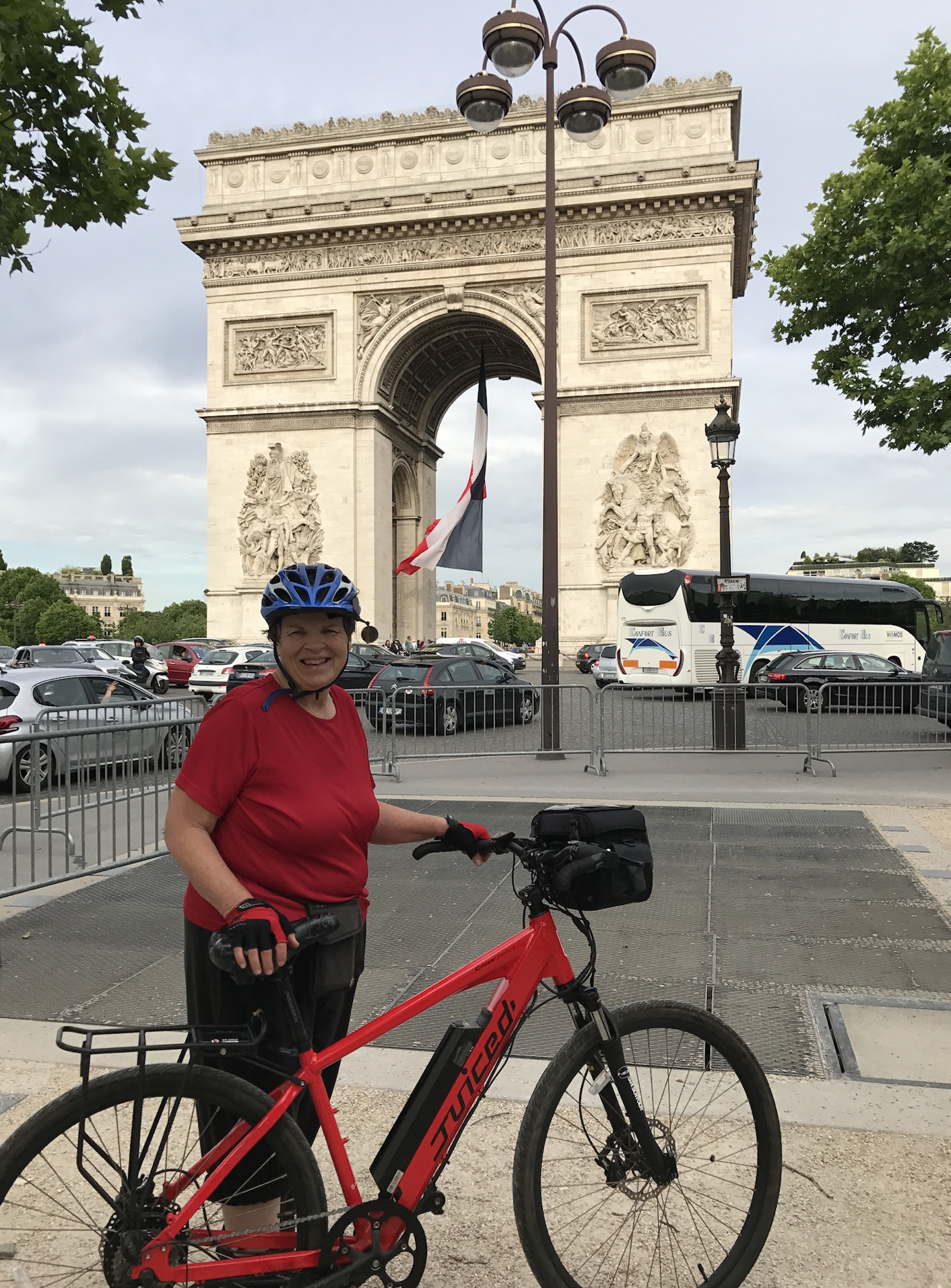 Norte Dame was at the top of my list to see.  It is one of the most famous monuments in Paris.  It is one of the finest examples of French Gothic architecture and is one of the largest and most well-known churches in the world.   The kids had fun running after the pigeons in the courtyard.
Notre Dame is located right on the Seine River that goes right through Paris.  There are bike paths along the river.  We followed the path along the river to the most famous landmark the Eiffel Tower.  As far as you could see were groups of people from all over the world sitting on the grass enjoying the view waiting for the right time when the lights would go on the tower.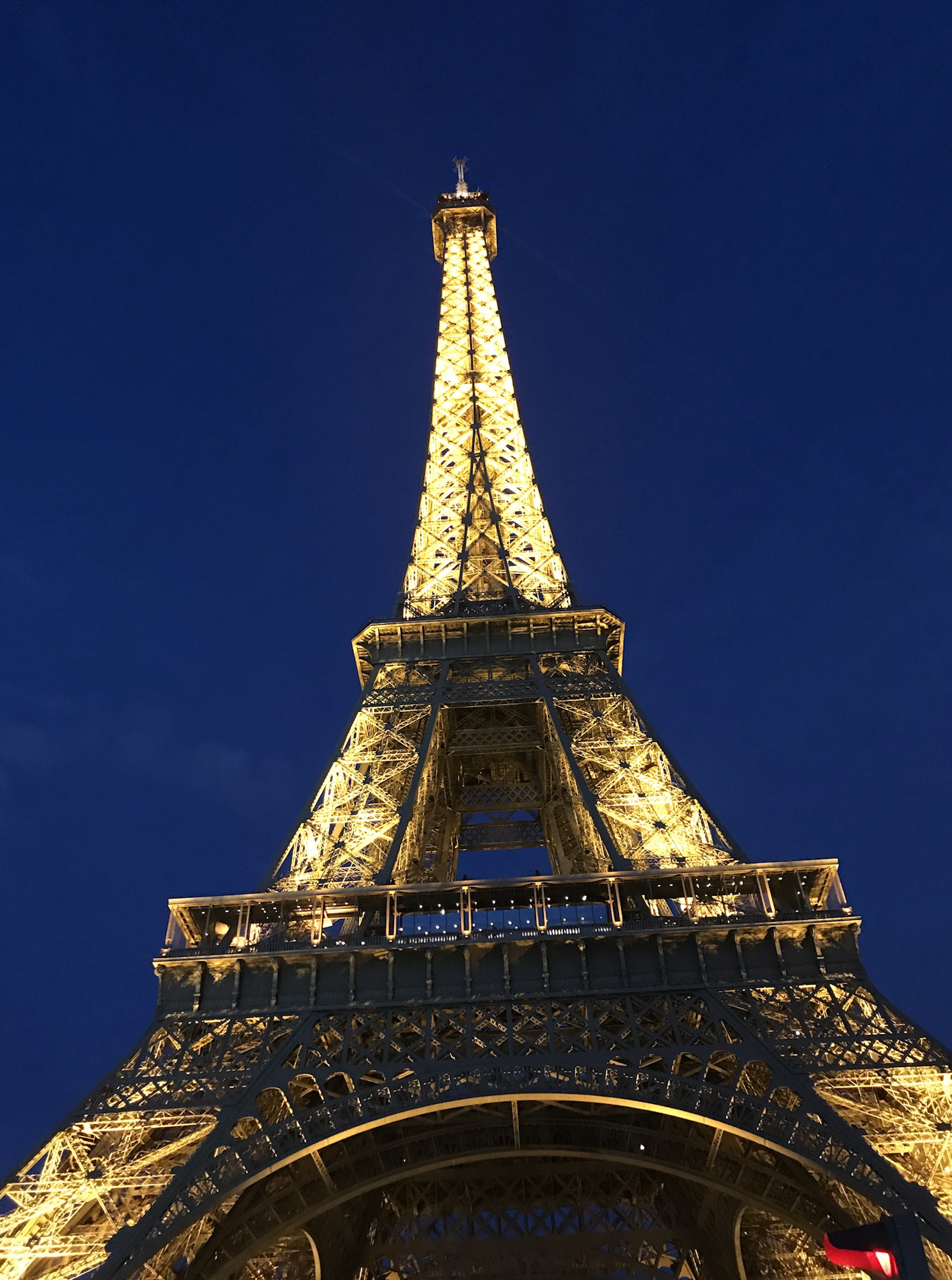 Bike Ride to Versailles:
Today we left camp and headed for Versailles.  It is outside of Paris about 20 miles.  It was mostly going up several steep hills which would have been very difficult for me on a regular bike.  I got a running start at the hills and went right up without stopping.  I was usually the first one to the top.  We had a wonderful time riding through the French countryside.  We stopped at one of the French pastries shops.  It was owned and run by a family.  The pastries were just as I imagined French pastries to be simply delicious.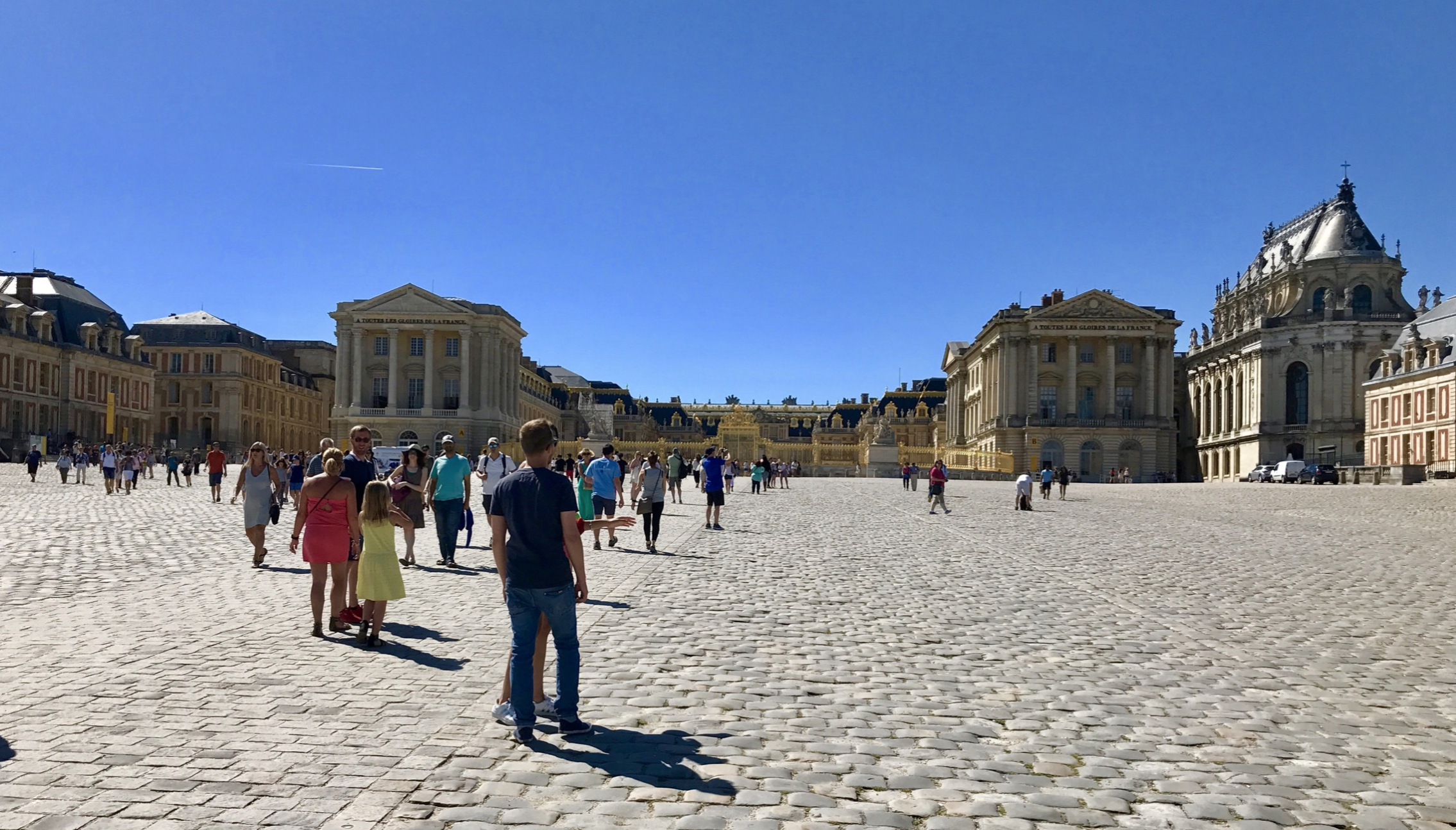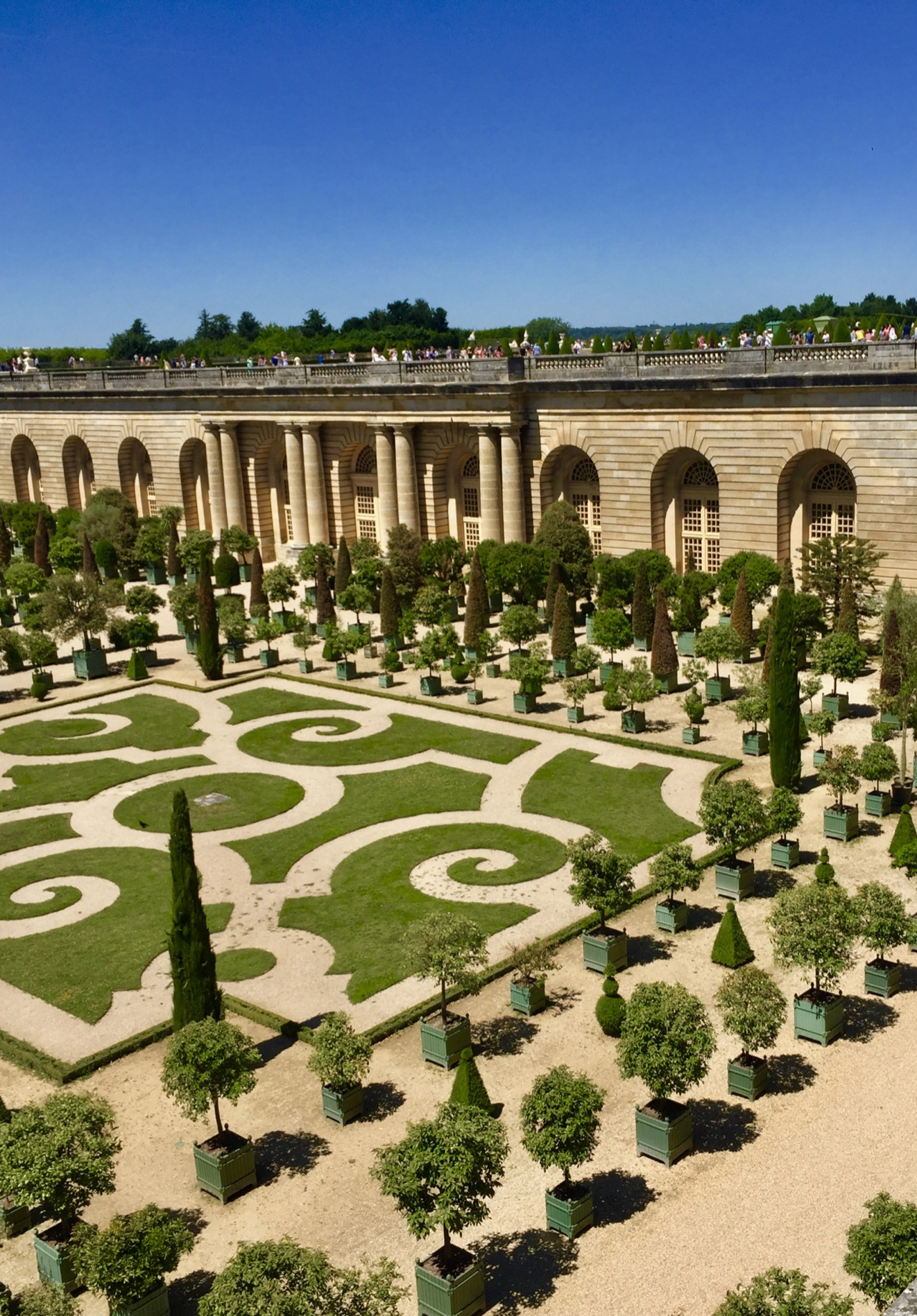 The Palace of Versailles has been listed as a World Heritage site.  The palace contains 2,300 rooms and it is one of the most elegant palaces ever built.  It was the royal residence for the kings for over 100 years.  After the French revolution, this grand estate became a museum for the history of France.  It is now been restored back to look like the royal residence and is visited by hundreds of thousands of people each year.
We took a stroll through the royal gardens and found a cool spot in the gardens to eat our lunch.  After lunch, we had a most pleasant ride back to camp.  What a memorable day.
Biking the Loire:
France is divided in the middle by a river called the Loire.  It is used to divide the country.  People will say south of the Loire if they are talking about southern France or north of the Loire if they are talking about the north.  Along this river is the most fantastic bike paths which attract bikers from all over Europe.  Europe does have a network of bike paths.  The main site to search if you want to bike in Europe is the EuroVelo at www.eurovelo.com.
  Here are my top five reasons for loving this path:
The path is relatively easy and there are quite a few bikes on the path in the event that you have any problems they have been more than helpful.
There are hundreds of castles that they call Chateaus along this route. It is truly amazing to be biking down the path and see a castle in the distance.
Anytime you go to France you can plan on great food. This is particularly true because as you bike the Loire you are in one of the agriculture belts of France.
As you find your way down the river you will bike through some of the most amazing little villages. It is easy to stop and enjoy a fresh pastry from the local pastry shops.
This area is steeped in history. It is here that Joan of Arc came to meet the French King.  Many of the kings in the 1500 and 1600 came here to build their chateaus.
This is truly one of the jewels of France.  If you are a biker it is a must-see area.